Double Degree
Designed as a bilateral programme between partner universities VSE and KEDGE BS, the following Double Degree programme is offered exclusively to BBA students and aims to provide the candidates with the possibility of earning a degree from both universities during their bachelor´s studies.
The FBA VSE students of the double degree programme spend the first 3 semesters of studies at the home university and then 3 semesters of studies at the partner university, with the necessity to meet the criteria for a degree at each of the universities.
How does it work?
based on the bilateral arrangement, both institutions send up to 5 double-degree students per academic year
the students are nominated by each university during the 3rd semester at the student's request
the stay at the partner university takes place in the student's second (spring semester) and third year of studies (fall semester + three-month internship)
As for the prerequisites to meet the criteria for nomination, the candidates need to:
be nominated by the FBA VSE according to jointly pre-defined criteria (by October 15)
have excellent academic record and have earned at least 90 ECTS credits during their BBA studies
have proof of English level proficiency (IELTS B2 or 2AJ231 course)
Should you be interested in obtaining more information about this Double Degree, do not hesitate and contact the BBA Programme Coordinator at VSE.
---
Double Bachelor's Degree in Business Administration (KEDGE Business School, Bordeaux, FR)
Delivered in English at both institutions, the Bachelor Level Dual Degree is open to qualified VSE BBA candidates, who will be able to spend the first three semesters of their business management/economics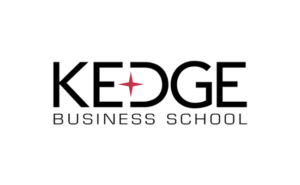 studies at the home institution, followed by three semesters of KEDGE BS KBA Programme at the host institution, and earn their double Bachelor's degree as part of the new double-degree programme.
Upon successful completion of the double degree programme, the students shall be awarded the following degrees:
VSE: Bachelor in Business Administration
KEDGE: Bachelor diploma from KEDGE BS ("Programme Superieur de Gestion et Commerce")
KEDGE ranks as the 39th best European Business School in the Financial Times ranking and 7th Best French Business School in the top 10. The Grande Ecole (MIM) programme ranked 67th among the best masters in management worldwide. Furthermore, it is one of only 1% of Business Schools in the world to hold the Triple Crown (AACSB, EQUIS, and AMBA) accreditation status.
---
---
The possibility to obtain a double degree is offered in cooperation with the Ton Duc Thang University (TDTU, Ho Chi Minh City, Vietnam). A student spends the first year of studies at the Prague University of Economics and Business, second year at a respective university in Vietnam, and third year again at the Prague University of Economics and Business.